A call from the very heart of Grace McDunnough; will you answer? It would take only a few moments from your day and could help pioneer a new direction for music in Second Life. These are the words Grace has to say.
''Live performance is Second Life is one of my passions, and if you are reading this blog it's probably important to you too. And that's why we need your help.
Linden Lab has asked the live performance community for our suggestions, ideas, complaints and genius bits about how to improve the overall experience for everyone - from performers to venue owners and event planners to residents.
As part of the SLCC Music Track, we will be having a discussion Saturday at 3PM SL/PDT on the panel: Looking to the Future of Live Performance in SL with Colossus Linden.
You can help make that track powerfully meaningful- just add your ideas and insights using the embedded form found here:
http://bit.ly/SLCCideas
Everyone's input will be collected, we'll organize the information, and we'll talk about as much as we possibly can at SLCC. We'll also make sure that the information is accessible to anyone that is interested.
Please spread the word and thanks in advance.
If you have questions, just drop me a notecard in Second Life.''
Peace ~ Grace McDunnough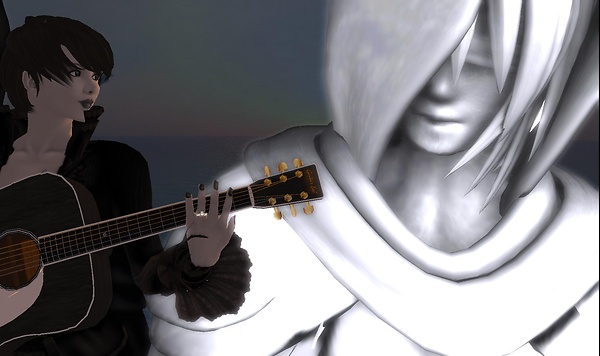 Image Credit MUSIMMERSION - Grace McDunnough by
Poid Mahovlich
To upload more
Live Music
images directly to Koinup check out these groups
here